Quote:
Originally Posted by
getbak
For those worried about his listed height, here's a photo from the Development Camp of Wolf standing beside Parsons, who is listed as 6'1"...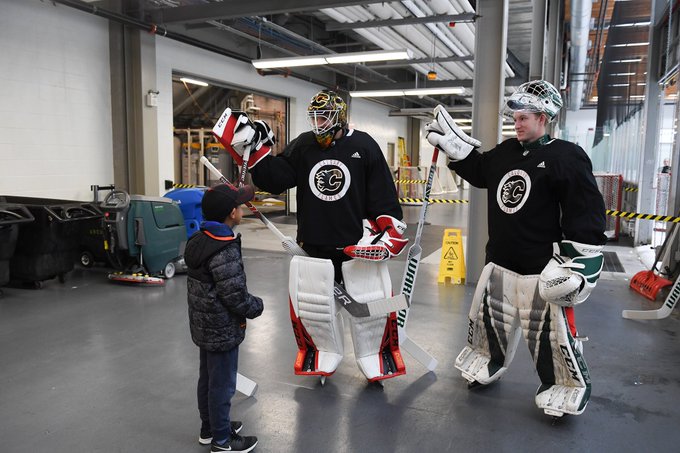 If Wolf is shorter, it's not by much.
OK so I saw Parsons and Wolf together at Winsport, not in hockey gear. Wolf was clearly smaller and shorter than Parsons, by at least a few inches. Some guy recognized Wolf and asked for his autograph and asked how camp was going. Dustin said it was going good and that Tyler was showing him the ropes, indicating to Parsons. The guy then figured out it was Parsons and asked for his autograph too.
I hate to be so blunt but Wolf did look like a 14 year old and looked like a deer in the headlights. Parson's was relaxed, mature and clearly proud to be helping out the younger players. Wolf was clearly a few inches shorter and quite few pounds lighter. I think Wolf has great potential but has to be given time to fill out, grow and mature. Like any goalie prospect, it's a crap shoot and I wish him well.